More than 50 smallholder coffee irrigation systems are expected to be established in a few weeks' time when government extends the Agriculture Cluster Development Project (ACDP) to eight pilot districts.
They include Bukwo, Bunyangabu, Hoima, Kabarole, Kasanda, Kikuube, Kiryandongo and Masindi. Eng Dennis Tumusiime, an ACDP water engineer, revealed this during an awareness creation workshop for district local government leaders.
He said the biggest beneficiaries from this support will be farmers who own three-to-five-acre coffee gardens. Government, through the Ministry of Agriculture, Animal Industry and Fisheries (MAAIF), is rolling out these models to be implemented in partnership with the district local governments.
The implementation will be through the matching grant model, with individual beneficiary farmers contributing 25% while government will provide 75%, which should not exceed Shs 40m of total investments. Support will be for off-farm water infrastructure, including pumping from an existing water source and transmission of irrigation water to the beneficiary's garden.
Where necessary, government will also support on-farm irrigation costs for on-farm water storage, water distribution, irrigation equipment procurement and installation.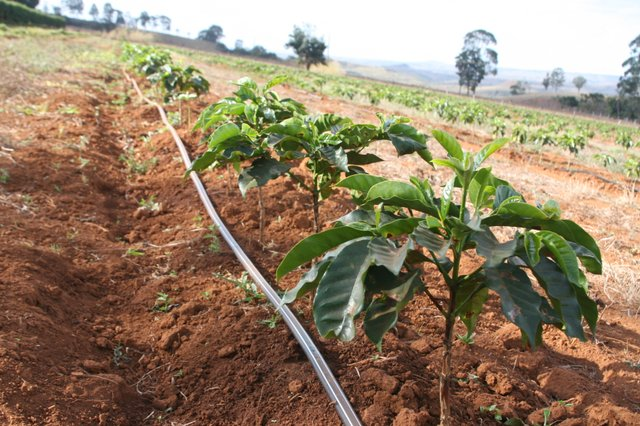 This model is similar to the Matching Grants model, where farmer organizations have been supported to put up post-harvest storage facilities and acquire processing machinery.
Meanwhile, farmers whose gardens are less than three acres will be guided to obtain support from the ministry's Small-Scale Irrigation Program under the Uganda Intergovernmental Fiscal Transfers (UgIFT) Additional Financing – Small scale irrigation component.